Calm Canine Course
05/11/2016 11:15

to

10/12/2016 12:15
Have fun, strengthen your bond and learn something new
Adult dogs, brand new tricks
Not everyone gets the opportunity to do training with their dog while they are puppies. Unless you and your dog enjoy things like competition level obedience, there is no need to go down such a formal route. Maybe you want to build the bond between you and a newly adopted older dog, your dog has some bad habits that you would like to nip in the bud, or you are looking for an excuse to get out and do something with your dog. This course is a great way to spend more time with your canine companion, make some new friends and tackle some of those niggly issues that have been causing trouble for you both.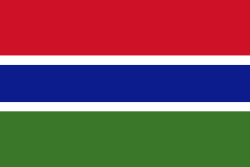 What We Cover
This is a six week course with one hour in-field training per week.
Introduction to learning for adult dogs
Reliable recall
Polite meet & greet
Games as training tools
Loose leash walking
Calm down
Real-World Training
Covering topics such as waiting quietly, paying attention, listening when called, and polite leash manners, the course aims to be relevant to every day dog owners.
Support
Extensive support throughout, from a comprehensive course manual to email and telephone support during and after the course to keep things on track.
Progression
Optional final assessment allowing for progression to higher-level courses covering areas such as advanced training, skills training and games-based training.