Promotional Class: Reliability Training
13/08/2016 10:30

to

13/08/2016 11:30
Make Training Fun for Everyone
Keep them interested with play
Your dog is a very clever creature. Just like us, dogs make choices about what to do and that includes listening to and doing what you ask them. If training or everyday interactions are boring for you, they probably are for your dog too. In most cases this leads your dog to go find something more fun to do. This class reintroduces fun and games into training to help kick start your doggy interactions and will have your dog begging you to ask them to do something.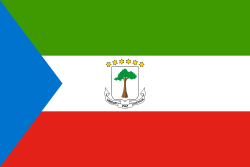 Build up your communication
This is a single class, one hour in length. We will work on making training fun for you and your dog through a number of different exercises and games.
Your dog is part of the family so we really encourage you to bring the whole family along. One registration just means one dog, but as many of the family as wish to come along.
Real-World Training
Covering real world situations such as calming down, polite meet and greet and most importantly paying attention, this class provides attendees with realistic solutions to day to day issues and helps build communication and interaction.
Support
While this is a single class, there will always be phone and email support to attendees after the class. Each single class is backed up by a short booklet detailing what was covered and offering suggestions for continuation and troubleshooting.
Progression
All participants will be well set up to continue into our regular courses as we cover different topics here than we do during the 6 week courses. Sign up to our mailing list to be the first to hear about our upcoming skills camps for alumni.