Promotional Class: Sniffer Games
20/08/2016 10:30

to

20/08/2016 11:30
Get That Nose In Gear
Build on what they are really good at
Whether you have a bloodhound or a pug, your dog has one amazing nose. Of course, different dogs have different natural levels of ability but almost all dogs will jump at the chance to actually put their sniffing capabilities to use. This class teaches your dog how to use their nose for good (rather than digging up the flower bed) and is a great way to spend some fun time with your dog. The more fun things you do together, the more they will focus on you rather than anything else interesting.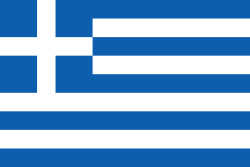 What we cover
This one hour, one week class is a gentle introduction to working with your dog on scenting tasks. It is broken down into the basics of indications (for both you and your dog) and self control. In addition we work with you both to help develop a solid game that you can both play at home together when the weather is putting a dampener on a nice long walk.
Real-World Training
This class covers everyday games and activities to do with your dog that help build your rapport and develop the basics of scenting. It is not designed to create a champion search and rescue dog, but it may sow the seeds.
Support
While this is a single class, there will always be phone and email support to attendees after the class. Each single class is backed by a short booklet detailing what was covered and offering suggestions for further practice and troubleshooting.
Progression
All participants will be well set up to continue into our regular courses as we cover different topics here than during the 6 week courses. Sign up to our mailing list to be the first to hear about our upcoming skills camps for alumni.