Promotional Class: Walking & Recall
27/08/2016 10:30

to

27/08/2016 11:30
Make Walks Fun Again
One step at a time
A dog that pulls on leash or won't come back on a recall can be a deal breaker for a lot of people. Not only is it frustrating but very dangerous too. Often this pulling comes down to changing the conversation between dog and owner. This class works on walking politely on leash and recall in a safe environment.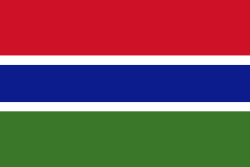 What we cover
This is a one hour single class covering the basics of loose leash walking and distance handling. While this is not a problem that can be solved in a single class it will set you on the right path to work on it one-to-one at home. We use a combination of tailored exercises and games to show your dog how great it is to be near you rather than off by themselves.
Real-World Training
In this class we cover real world situations such as sit at a distance, safely rushing in to take your dog's leash/collar and recall. All of the exercises revolve around steps you can take at home and outside of class to continue with your training.
Support
While this is a single class, there will always be phone and email support to attendees after the class. Each single class is backed up by a short booklet detailing what was covered and offering suggestions for continuation of training and troubleshooting.
Progression
All participants will be well set up to continue into our regular courses. While we do cover recall and leash walking in our 6 week classes they are not the sole focus of the sessions. Sign up to our mailing list to be the first to hear about our upcoming skills camps for alumni.