Lend A Helping Hound
Help out another dog or get help for your dog
Duration
Each session
25 mins
Location
Monread Community Centre, Naas
Cost
€50 for 25 minute session one to one
€25 for 25 minute group session
Get Help for your Dog - One to One
To join these groups you must have an initial Working Behaviour Assessment with one of our trainers to set up the foundation handling for you and your dog and to ensure that the session is suitable for both of you. In these sessions we teach you how to handle your dog in the safety and comfort of a controlled enviroment and we teach your dog to work around the distractions of other dogs.

We teach your dog that they don't need to yell at or lunge at other dogs when out and about and that they can turn to you for help in these situations rather than try to make the other dog go away. This reduces stress and frustration for both handler and dog while making your walks at home safer for all.

Throughout these sesssions we work at your dog's pace and aim to move to group sessions as soon as they are ready to.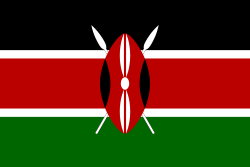 Get Help for your Dog - Group Sessions
Once we are sure that you and your dog are ready for it we move from one to one sessions to group sessions where we have a number of dogs working on the same problems at the same time. In this environment all of the handlers fully understand the issues you are having as they are in the same boat.
There is a strict maximum number of dogs and handlers to maintain control and safety of the environment. The session is kept short to reduce stress and frustration for all.
In the session we perform simple exercises designed to allow you to practice your focus and redirection skills with your dog. Again, we work at your dog's pace to ensure success and safety throughout.
Book a Session
Lend a Helping Hound
When helping dogs that are scared and nervous around other dogs it is vital that we have the help of other dogs who don't really care about what is going on at a distance and are happy to work and play with their handlers. This helps to put the other dogs at ease and also teaches your dog to ignore those that bark and yell.
Your dog will learn through these sessions to turn away from the reacting dog, look at you for guidance and most importantly show a calm, confident waggy tail to the other dog. This is the best way to calm any situation down. Rather than get upset or annoyed by the other dog, chill out and try to help them calm down.
Become a Helping Hound